Eastern State Penitentiary in Philadelphia, Pennsylvania is recognized as a National Historic Landmark for being the world's first large-scale penitentiary. It opened in 1829 and operated until 1965. This prison became a model by which all modern prisons follow.
In 1842 author Charles Dickens wrote in his book American Notes the following about his visit to Eastern State Penitentiary.
My firm conviction is that, independent of the mental anguish it occasions — an anguish so acute and so tremendous, that all imagination of it must fall far short of the reality — it wears the mind into a morbid state, which renders it unfit for the rough contact and busy action of the world. It is my fixed opinion that those who have undergone this punishment, MUST pass into society again morally unhealthy and diseased.
Eastern State Penitentiary provides the backdrop for the asylum in the movie 12 Monkeys starring Bruce Willis and Brad Pitt.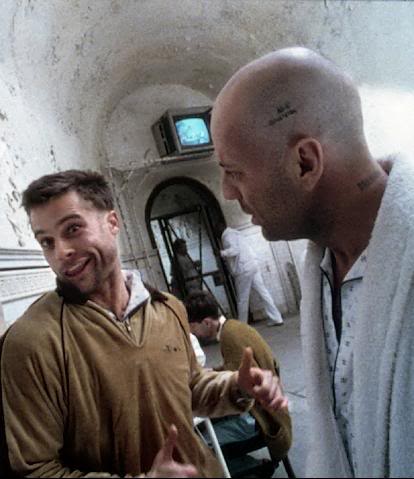 Today the prison operates as a "maintained ruin" museum and is open to the public for tours.
Travel Channel Video on YouTube
Flickr Search for "Eastern State"